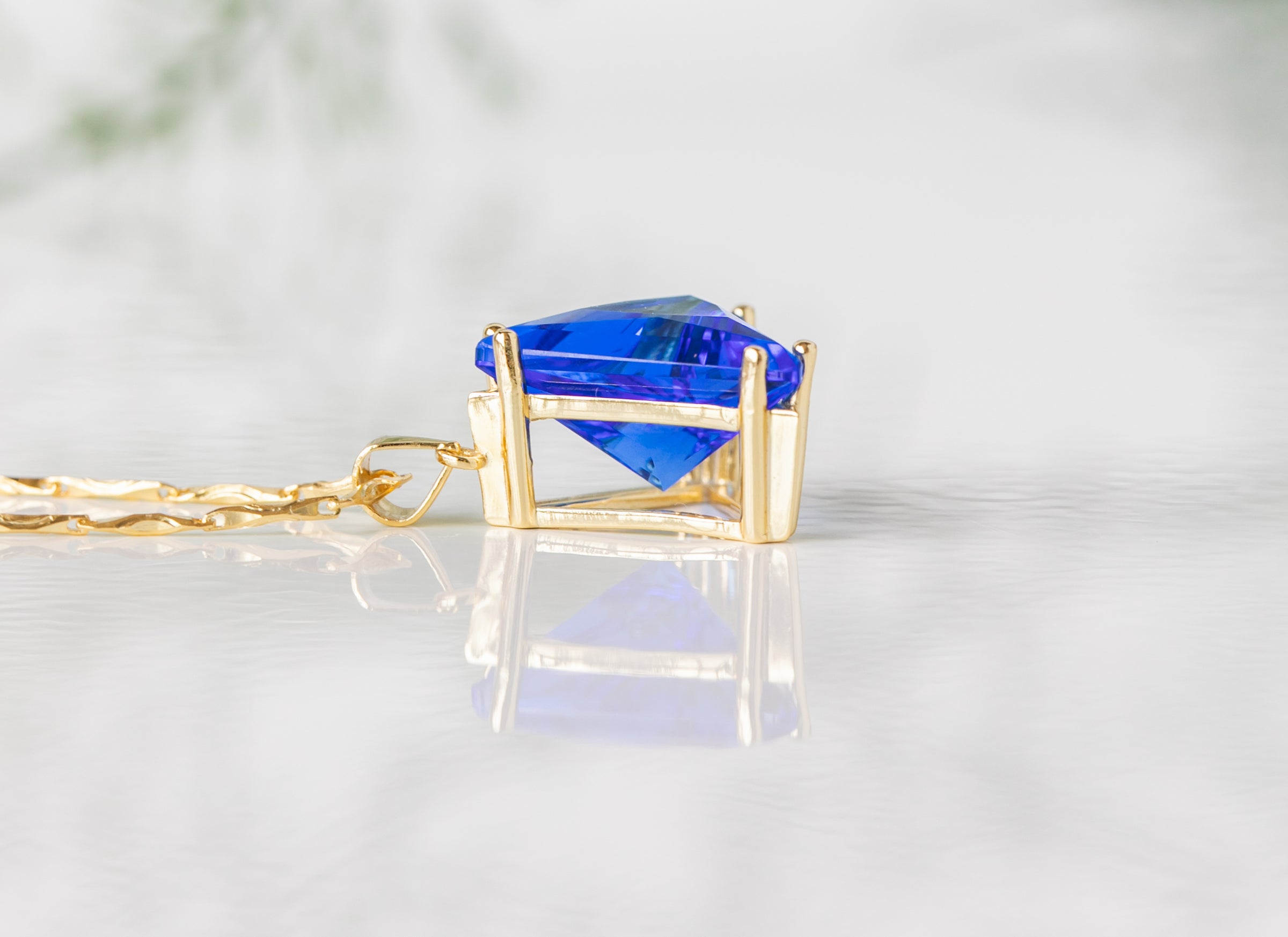 Welcome to Eclipse Los Angeles
About Us
At Eclipse Los Angeles, we provide ethically sourced gemstones set into precious metals of from around the globe. While our specialty is Siberian Blue Quartz, we offer an exceptional variety of pieces that are sure to take your wardrobe to the next level and make the perfect gift for any special person in your life.
All pieces are designed and hand crafted in Southern California, and our 100% money back guarantee ensures that you'll love every purchase you make.
ECLIPSE LOS ANGELES
The Siberian Blue Quartz Crown Ring
Our beautiful Siberian Blue Quartz Crown ring rests in the middle of a dazzling array of cubic zirconium, held together by a beautiful band of sterling silver.
This stone came from a large chunk of naturally occurring Siberian Blue quartz that was charged atop Mount Shasta, one of the spiritual epicenters of the world.
Eclipse Los angeles
The Siberian Quartz Pyramid Pendant
Available in gold, rose gold, and silver.
The Siberian Blue Quartz pyramid pendant reflects brilliant light, giving the stone a kaleidoscopic appearance. There is no other gemstone that so strikingly exhibits such blue rays as the Siberian Blue Quartz.
Lifting the spirit and instilling deep peace, this stone facilitates speaking your truth and being heard.
★★★★★

Great pieces at good prices. Bought a few items for myself and my friends and have never been disappointed.

Martha
★★★★★

The items are exactly as described. Very quick to ship and GREAT seller communication.

Barbra
★★★★★

I would recommended them and the company without any reservation.

Emily
★★★★★

I will refer everyone I know. Thank you for the incredible jewelry and the amazing service!

Olivia
★★★★★

Wow what great store, I love my necklace! They have completely surpassed my expectations.

Emma